President's Message
Gearing Up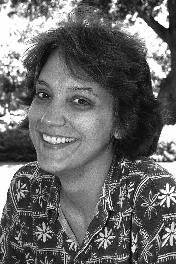 by Martha Kudlacik, President
As many of you know, Wildlife Rescue volunteers have been involved in some serious planning for a new Permanent Shelter in Palo Alto. Recently, in fact, our Board of Directors received the Feasibility Study Final Report from Essex and Drake, the San Francisco firm we hired to determine if we could manage such a huge project.
The study was useful in many respects. Not only did it give some of our supporters an opportunity to express their appreciation for our work and their concerns for such a huge undertaking, but it also allowed us to determine an actual dollar amount that we're capable of raising in a capital campaign and a timeline for the project.
Based on the positive response we received from our supporters -- and the encouraging Final Report from Essex and Drake -- we are now preparing to kick-off our Permanent Shelter Campaign. It's an exciting time in Wildlife Rescue's history and I encourage all of you, volunteers and supporters alike, to be a part of it in whatever way you can. We'll need donations, of course, large and small and everything in between. But we'll also need active minds and helping hands to get this Permanent Shelter up and running. If you've always wanted to make your mark on this world but were never sure how, this is a perfect opportunity.
Speaking of getting involved, I want to thank all the people who worked so hard to put on the annual Twilight Raptor Release on September 26th, and to all the friends of Wildlife Rescue who attended it. We celebrated the event at the beautiful Fogarty Winery with the spectacular release of two Great Horned Owls.
Coming up in December is our Annual Meeting/Board Elections and Holiday Party on Saturday, December 13th, at the Baylands Interpretive Center. Please call (650) 494-7417 if you'd like to join us. We'll see you there.


Copyright © 1997 Wildlife Rescue, Inc. -- Photo © Brad Milliken
Send Email comments or inquiries to: