By Liz Beard
It was love at first sight. Attending one of the very first Wildlife Rescue classes in 1976, I was greeted at the door by a high school student balancing a red-tail hawk on his forearm. While the student and I would become great friends, I fell in love with his bird. The opportunity provided in this chance encounter would change my life. After more than 20 years in raptor rehabilitation, I can see that I have moved from a need to be close to these birds to a personal desire to provide an interface for them between the wild and our suburban life. Their struggle for survival has been made more intense by the limits we have dictated upon their lives. While healthy nestling and juvenile birds of prey constitute the bulk of our release statistics, there is a story for every injured bird that comes to our door. Each arriving box is a surprise package, generally enclosing some grim reminder of an avian life gone bad. Our routine statistics show gun shot wounds (rifle, pellet gun, BB gun), poisoning (anticoagulants, lead pesticide spray for oak moths), trauma from impact (house window, car, airplane, thrown concrete blocks and rocks), electrocution, and sludge (car motor oil, airplane oil, sewage treatment plant chimney soot).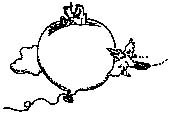 We have put asphalt over burrowing owl territory, forcing them out of our area and cut down the trees where the tree-dwellers nest. In the name of kindness, rescuers have fed Saltine crackers, bologna, hot dogs, cherries (with the pits) and lettuce to carnivorous birds, creating in them irreversible metabolic bone disease. Each new year educates the volunteers. Sometimes it is great knowledge to understand when an animal truly can't be saved.
There is power in statistics, however dry they may seem. Our birds are banded before being released, and band recoveries have shown the birds have gone far (Washington state) and lived well (one bird was recovered four years after our release; another bird, identifiable because of our band on its leg,
has been observed raising a family on the Stanford campus). In the 21 years I have been team leader (the limits of my recorded history), 22 species of hawks, owls, falcons, kite and vulture have come to us for care. Housing our birds is challenging, because mixing species is not possible. We have cared for 1,300 birds of prey, with a 51 percent release rate. We have pursued the elusive rodent, housing and caring for it, and logged hundreds of miles accepting donations from laboratories, because the food we must provide our birds cannot be purchased from grocery stores.
Since the beginning, wildlife rehabilitation techniques have been taught by mentoring. To those rehabbers who were kind enough to teach, honest enough to share their mistakes and creative enough to try new methods, we are all indebted. An entire network has grown out of shared knowledge.
For one year, an American kestrel lived in one of my aviaries; grounded, flightless with feathers melted, curled and fused together by electrocution. We would not know if the bird could fly until all the feathers molted off his body and were replaced by new ones. Then, flight muscles would have to be restored. Only then would we know if the bird was even capable of release. So we waited, the bird and I, each of us tiring of our roles of prisoner and captor.
Thirteen months after the kestrel came to Wildlife Rescue, my children and I walked across Nature Conservancy land, falcon in a small box, jostled as we picked our way through tall weeds. At the top of a hill, we tossed our guest into the air. Without hesitation, the kestrel shot straight up into the sky and circled us, calling and swooping for joy. I have not, before nor since, seen such a release. Clearly, our avian house guest had strong feelings about his freedom.
With this release still in my mind, I celebrate the success of wildlife rehabilitation, and 25 years of Wildlife Rescue, Inc. Its story is written creature by creature, through the deeds of kind volunteers. And so I thank Bill Warrior, who greeted me at the door of a Wildlife Rescue class 23 years ago, and changed my path forever. And Kathy Hobson, an extraordinary mentor, who let me stand next to her and learn.