Wildlife Rescue needs
YOU!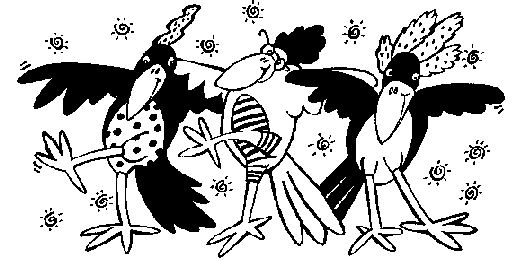 Become a Wildlife Rescue Volunteer!
New volunteers are essential to our continued success raising, rehabilitating, and releasing local wildlife. Your involvement can help us reach our goals. There are a variety of opportunites available to you as a Wildlife Rescue volunteer and every job is important to our operation. If you are able to donate some time, even if you can't see how it will directly involve the local wildlife, please give us a call and talk to our Volunteer Coordinator at the Shelter at (650)494-7417 or email us at . If you are interested, please check our Calendar of Events for the next new Volunteer Orientation.
In Shelter Care - The shelter operates at 4000 Middlefield Road in Palo Alto. During peak season from April until October, the Shelter is open to the public 7 days a week and is staffed by animal care volunteers and the WRI staff. The shelter serves as an animal reception center and treatment facility. Shelter shifts are from 9:00AM to 1:30PM, from 1:30PM to 6:00PM, and from 5:30PM to 9:00PM. We need people to help with animal care, but also with Reception and Administrative tasks.
Home Care - Many animals are placed in volunteers homes for foster care and special treatment. After taking our home care training classes, you may be interested in being part of a Home Care species team. We are also looking for people who have space for building aviaries in their yards and are interested in home care.
Urban Wildlife Hotline - During business hours in the winter "off-season", on holidays, and in the evenings, on call volunteers are available to assist the public, through a taped message on the shelter telephone, with questions about wildlife issues. We are currently in need of people who can take hotline calls on weekends.
Educational Speaker - Our Speakers Bureau, which charges a nominal fee, trains speakers to present programs in schools, community service organizations, senior citizens groups, and Scouts groups.
Publicity/Public Relations - Wildlife Rescue publishes a quarterly newsletter, The Rescuer, which features articles about news and information about wildlife issues.
Special Events/Fundraising - We are always in need of extra hands to help with the on going business of Wildlife Rescue
Is volunteering for you? Go through our questions and answers and, if so, give us a call at (650)494-7417.


Copyright © 1996-2000 Wildlife Rescue, Inc. -- Illustrations © Deborah Melmon
Send Email comments or inquiries to: