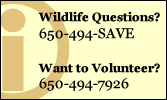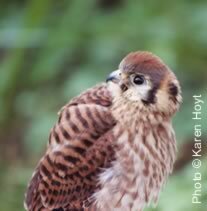 Learn How You Can Protect Wildlife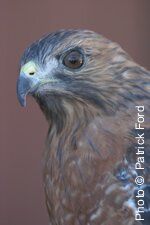 Did you know that trimming your trees in spring is not only dangerous for the wildlife raising young in those trees, but not healthy for the trees either?
Did you know outdoor cats kill an average of one million songbirds a day? Did you know sticky traps that are supposed to be safe for birds can catch them and cover them with a thick sticky goo they cannot clean off themselves?
These are all problems wildlife face that could be avoided with a little education. Educating the public is part of Wildlife Rescue Inc.'s mission statement, and we accomplish that goal through our Wildlife Education program.

There are many ways you can support Wildlife Rescue!
Volunteer your time! We are always in need of animal care, fundraising,

PR,

administrative and other types of assistance.
Become a member! Help us continue our work rehabilitating wildlife.
Sign up for eScrip! It's free – and we get cash donations when you make purchases at participating stores and restaurants.
Visit Amazon.com! By clicking on the Amazon ad on one of our pages, a percentage of your purchase is donated to Wildlife Rescue.
Tell your friends and local officials about us! Encourage them to continue funding our important work.

Shop and support Wildlife Rescue at the same time! Go to Amazon from our site and we can earn 5% of the total purchase price of your order.